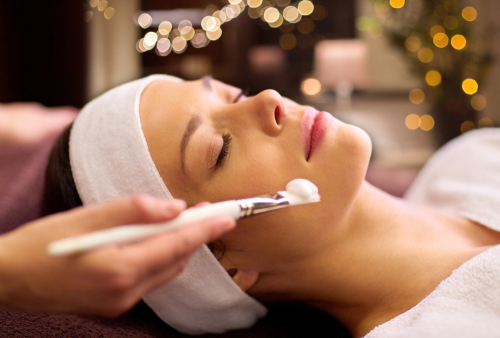 Custom Facial
deeply cleanses • exfoliates • tones • moisturizes
Your professional esthetician and will customize your treatment to achieve maximum results. We use the highest quality skin care products.
50 Minutes: $149.00 80 Minutes: $179.00
---
What it Is
Lightvessel Custom Facials are comprehensive, nutritional, and results orientated. All of the products we use are organic and science based.
Our custom facials include deep cleansing, exfoliation, toning, facial/neck steam massage, and extractions. Your session will conclude with 20 minutes of Red Light Therapy.
Benefits
Analyzes and addresses your specific skin concerns
Deeply cleanses, exfoliates, tones, and moisturizes
Relaxes your whole body
Provides professional consultation for your ideal skin care regime