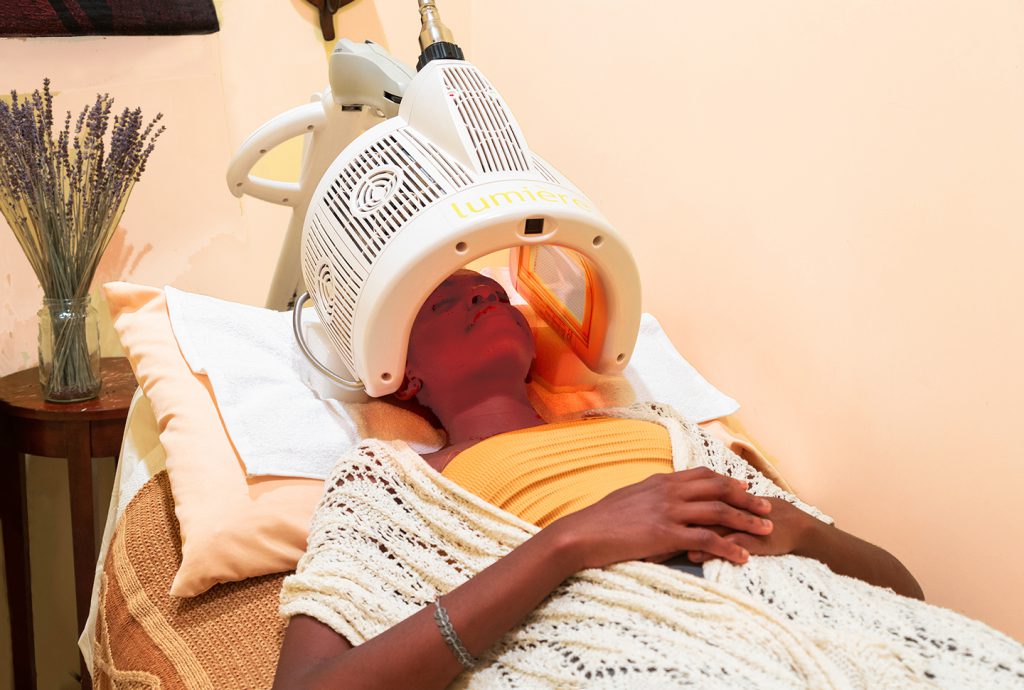 Red Light Therapy
enhances mental well-being • improves skin complexion • increases collagen density
Referred to as the "happy lamp", this therapy can help reduce depression and fatigue. It also stimulates healing of the skin tissue.
Learn More
---
How it Works
The patented Lumière Light™ works with the body's own natural processes to counteract the effects of chronological and photo-aging. It uses an array of LEDs to deliver pure, uniform, narrowband red light. This light activates a series of responses in the skin that convert light energy into the cellular building blocks required by the body.
Lumière is a 100% natural skincare regime that is non-laser, non-thermal, and non-invasive. The FDA has advised that this device can be used safely and poses no risk to clients. No recovery time is needed and, not only is it pain-free, but clients often report a heightened sense of well-being and relaxation during the session. This very powerful light treatment is affectionately referred to as the "happy lamp".
Benefits
Benefits acne, seborrheic dermatitis, and psoriasis
Decreases fine lines and wrinkles
Minimizes facial pores
Detoxifies the skin
Stimulates collagen synthesis
Deeply moisturizes dehydrated skin
Reduces the appearance of aging spots
Increases serotonin and dopamine levels
Reduces the effects of sun damage
---